This is an archived article and the information in the article may be outdated. Please look at the time stamp on the story to see when it was last updated.
VANCOUVER — A Canadian cannabis company, known as Coast to Coast Medicinals, is struggling to keep up with orders for their Marijuana advent calendar.
Classic advent calendars are filled with chocolate. They help consumers count down the days to Christmas by eating one piece of chocolate each day.
This is advent calendar is like that except each day is packed with cannabis flowers and edibles.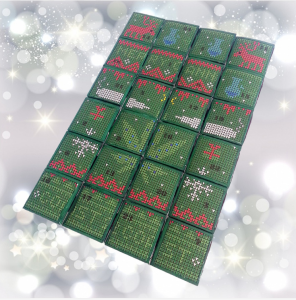 Healthcare professionals have warned against the calendar's use, but the product is still popular.
According to CTV, the unregulated company has sold has sold 150 calendars, with 300 more orders ready for processing on top of a waiting list of about 1,500 people. One calendar costs between $200 to $230.
The product's sale is illegal since Canada has not yet passed legislation regulating the marijuana market.
"The biggest concern is it's not a regulated product," Rebecca Jesseman of the Canadian Centre on Substance Use and Addiction told CTV. "We're talking about a product that has not gone through quality testing, so there's no way to be certain as to what's in the product in terms of the levels of THC and other cannabinoids, so what the level of intoxication will be."
Jesseman also said the product carries a risk of contaminants including pesticides, mould and fungus.
Other critics are worried that the cannabis's packaging makes the product seem child-friendly.
"It's reasonable to assume that advent calendars will be opened by children," Professor Mark Haden from the School of Population and Public Health at the University of British Columbia told CTV. "That is not a good idea."
Still, Lorilee Fedler of Coast to Coast Medicinals told CTV that the company is not worried about a crackdown since police have not yet contacted them.
Fedler said the company has received orders from all over the world including Ireland, the Philippines, and the United States although she is only distributing the product domestically.