This is an archived article and the information in the article may be outdated. Please look at the time stamp on the story to see when it was last updated.
CHICAGO — Chicago was once the candy capital of the word.  With its numerous rail lines and Great Lakes shipping options, it was perfectly situated to provide the country—and the world—its sugar fix.
Chicago was home to such legendary brands as Brach's, Cracker Jack and Wrigley's gum.  While some of those are now manufactured elsewhere, the Chicago area is still is home to favorites such as M&M's, Tootsie Rolls, and Lemonheads.
Here's our Top 10 all-time list of Chicago-made candy.
10.  Lemonheads (Ferrara Pan Candy)
These sour treats were invented by Chicago's very own Ferrara Pan Candy company in the 1960s. The brainchild of Italian baker Salvatore Ferrara, who emigrated to Chicago at the turn of the 20th century to set up a confectionary shop, Lemonheads have been a favorite of the once family-owned business. These small round candies are known for their sweet coating and hard core inside a soft shell.
9. The Blommer Chocolate Company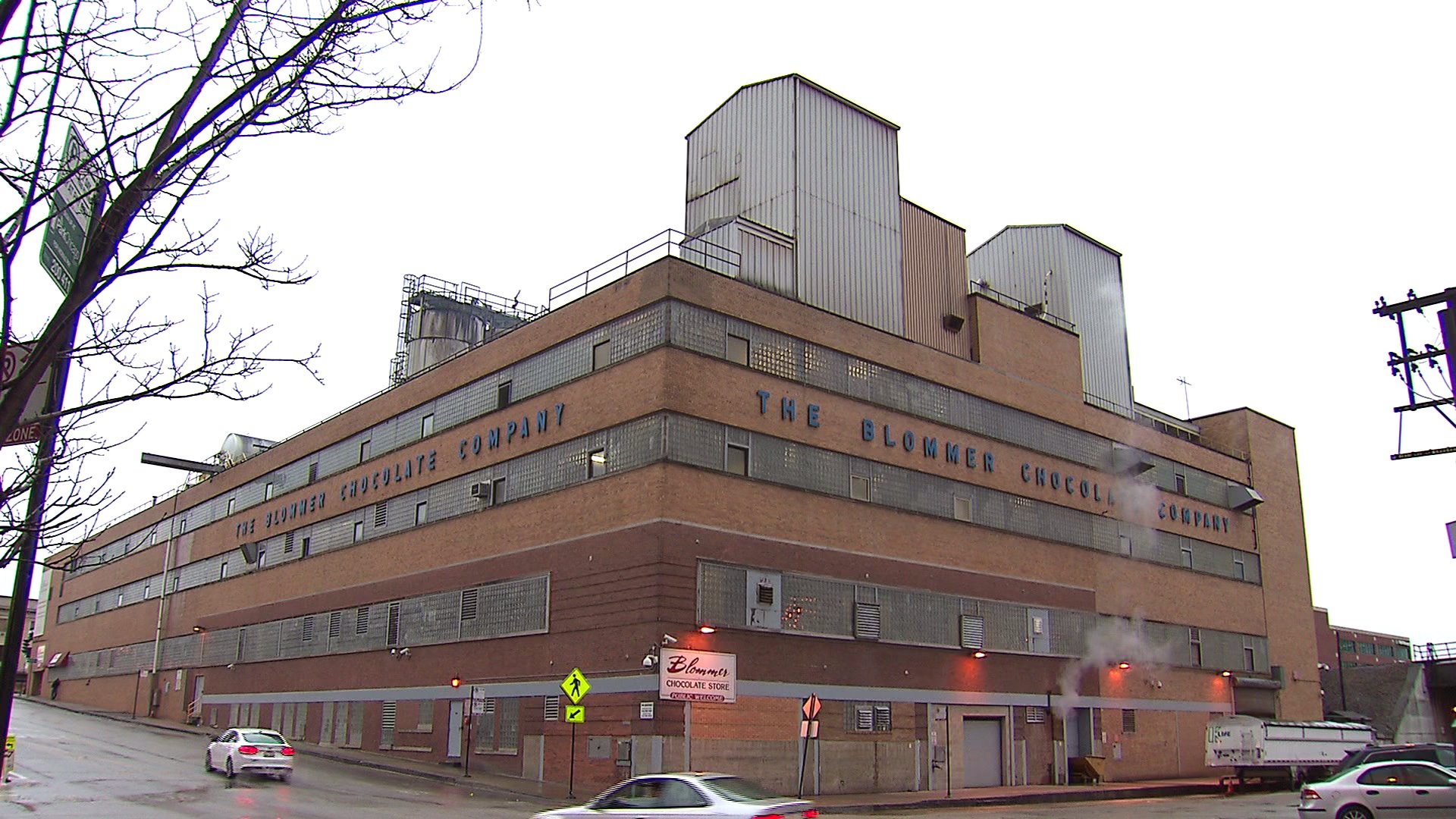 The largest chocolate manufacturer in North America began right here in Chicago — and still remains a family business. Henry Blommer and his two brothers, Al and Bernard, founded the company in 1939. The company has been passed down through generations of Blommers. The company began its expansion in the 40s and 50s, opening facilities in California. It now holds plants in Chicago, California, Pennsylvania and Ontario, and is a favorite among chocolate lovers nationwide.
8. IT'S A TIE! Brach's Caramels AND Brach's Candy Corn
This sweets company has made some of the most iconic sugary treats known today. Now headquartered in Oakbrook Terrace, Ill., Brach's is a part of the Ferrara Candy Company. But the company's roots go back to 1904 when Emile Brach opened his "Brach's Palace of Sweets" in Chicago. Brach's Candy Corn, made with real honey, is a favorite on Halloween. Their caramel peanut clusters are also a delight.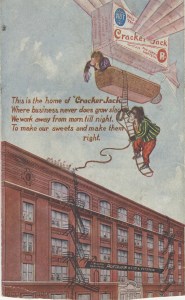 6. Cracker Jack
You may have heard these legendary treats go well with peanuts at baseball games. Cracker Jacks are an icon among American snacks, and they are rooted right here in Chicago. It all began more than 100 years ago when German immigrant Frederick William Rueckheim began selling popcorn on what is now as Federal Street in Chicago. The term "cracker-jack" was an old-time term meaning "fantastic." A couple of decades later, the company began putting a prize in every box, something the treat became famous for. Cracker Jack is known for its blend of molasses and caramel. The brand is now owned by Frito-Lay.
5. Snickers (Mars)
This chocolate, peanut and caramel treat got its start in Chicago. Mars Inc., which now holds facilities all over the U.S. and Canada, relocated from Minneapolis to Chicago in 1929, opening a plant that still exists today. In 1930, the Snickers brand was launched. Ever since it has been a — dare we say — satisfying snack for every occasion. It was once ranked by Bloomberg as America's No. 4 favorite candy. It is now marketed in famous TV commercials featuring celebrities such as Joe Pesci, Danny Trejo, Steve Buscemi and others.
4. Tootsie Roll (Tootsie Roll Industries)

Tootsie Roll Industries are headquartered — you guessed it — right here in the Windy City. The company boasts two of the most iconic candies in the country: Tootsie Rolls and Tootsie Roll pops. Tootsie Rolls are known for their unique texture, similar to taffy but also different, as well as their flavor, which boasts hints of both chocolate and fruit. Its also known for its long-lasting chewiness. Tootsie Rolls were the first penny candies to ever be individually wrapped.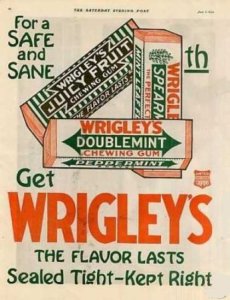 3. Wrigley Gum
Wrigley is one of the true Chicago brands. Founded in 1891 by William Wrigley Jr., the Wrigley company has been putting smiles on people in Chicago and throughout the U.S. ever since. It began by selling only baking powder and soap, but has since been known for mints, candies and perhaps most of all, its gum. Wrigley gum quickly became consumers' favorite product, and that remains the case. Wrigley is in many ways synonymous with Chicago — its name still featured on the Cubs' stadium — and still operates from Goose Island.
2. Frango Mints (Marshall Field and Company/Macy's)
For those who love the blend of chocolate and mint, it's hard to top Frango Mints. Though they got their start out west in Seattle, it was Chicago's Marshall Field and Company that popularized them in the Midwest. Frango Mints remained even after Macy's took over the iconic Chicago department store, and they are now produced by the retail juggernaut. The famous State Street-produced treats are still a favorite for post-dinner snacks or gifts.
1. M&M's (Mars)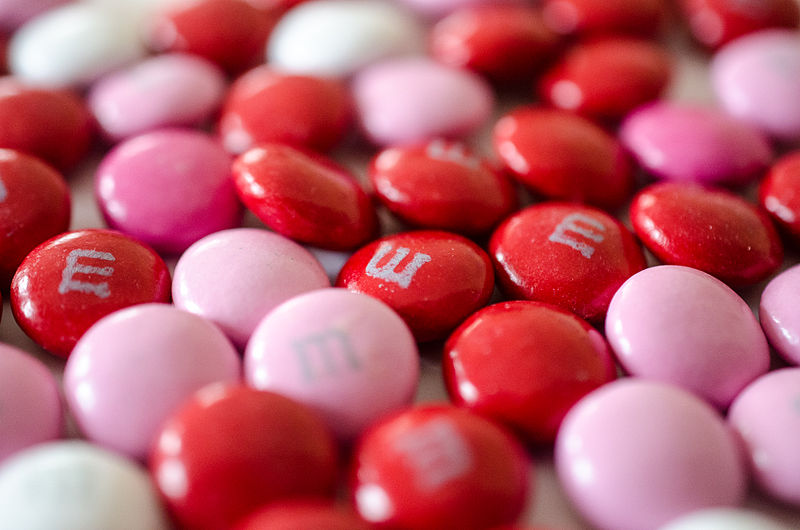 M&M'sthe delicious, round chocolate candies are made by Mars Inc., which operates multiple facilities in Chicago and surrounding neighborhoods, a couple of which produce M&M-related treats. M&M's  are colorful, button-shaped candies that went into production in the 1940s and have since had many spinoffs, including holiday-themed M&M's and Peanut M&M's. You can even customize your own colored M&M's online. They were inspired by a similar candy, Smarties. The candy is sold in more than 100 countries.