This is an archived article and the information in the article may be outdated. Please look at the time stamp on the story to see when it was last updated.
CHICAGO — Jason Van Dyke is the first Chicago police officer in decades to face murder charges for an on-duty incident.
His jury trial is underway at the Leighton Criminal Courthouse, 2650 S. California Ave. Van Dyke, 40, is charged with first-degree murder, official misconduct and aggravated battery in the Oct. 20, 2014, slaying of Laquan McDonald.
The 17-year-old was armed with a three-inch blade and trying to steal car stereos when officers responding to a 911 call requested backup with a Taser. Within seconds of arriving on the scene, Van Dyke shot McDonald 16 times.
Here's your guide to all the key players in Van Dyke's trial — a case that's sparked citywide debates about race relations and police accountability.
For the most up-to-date coverage on the case, visit wgntv.com/vandyke.
---
TEEN AT CENTER OF TRIAL
---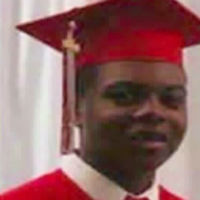 Laquan McDonald
Laquan McDonald, 17, was shot 16 times by Officer Jason Van Dyke on Oct. 20, 2014. McDonald first became a ward of the state at age 3 and spent time in foster care before being taken in by his great-grandmother until her death about a year before McDonald was killed. He had an extensive juvenile record. Prosecutors said he was armed with a three-inch knife and stealing car radios the night he was fatally shot. An autopsy later revealed he had PCP in his system.
---
THE DEFENSE
---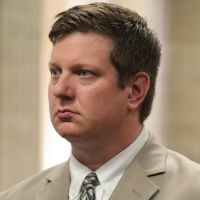 Jason Van Dyke
Jason Van Dyke, now 40, joined the Chicago Police Department in 2001. He is charged with first-degree murder, official misconduct and aggravated battery for fatally shooting Laquan McDonald in 2014. Van Dyke has been married for 14 years and has two daughters, ages 12 and 16. If convicted of murder, he faces a minimum of 45 years in prison. Dashcam video of the McDonald shooting sparked massive protests and prompted a federal investigation.
---
Daniel Herbert
Jason Van Dyke's lead defense attorney is a former Chicago police officer and former Cook County prosecutor. The Chicago Tribune reports Dan Herbert has handled several high-profile police misconduct cases. Van Dyke's trial marks his first defense against murder charges.
---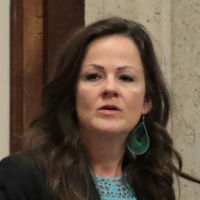 Tammy Wendt
Tammy Wendt is a former Cook County prosecutor who has tried hundreds of criminal cases. Since leaving the state's attorney's office in 2004, she has specialized in real estate law and estate planning, and is a licensed real estate broker.
---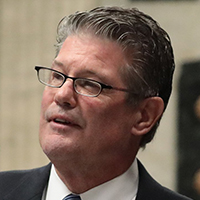 Steven "Randy" Rueckert
Steven "Randy" Rueckert is a former Cook County prosecutor. The Tribune reports he handled several high-profile gang prosecutions. In private practice, he is known for defending police officers in corruption cases.
---
Elizabeth Flemming
Elizabeth Flemming has been an associate attorney at Daniel Herbert's law firm since 2015. She mainly practices personal injury law, worker's compensation and criminal defense. She earned her law degree at the John Marshall Law School.
---
THE PROSECUTION
---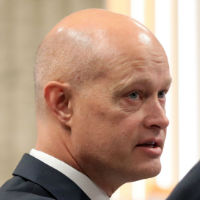 Joseph McMahon
Joseph McMahon was appointed special prosecutor in the Jason Van Dyke case after then-Cook County State's Attorney Anita Alvarez recused herself in May 2016. McMahon has been an attorney for 26 years — having previously served as an assistant state's attorney in Kane County, an assistant attorney general for the state of Illinois and a private attorney for a Chicago law firm. He has been Kane County's top prosecutor since 2010. He has prosecuted gang-related crimes, first-degree murder and death penalty cases.
---
Joseph Cullen
Joseph Cullen is a Kane County assistant state's attorney. He has successfully prosecuted about 35 first-degree murder cases, eight of which were death penalty cases, according to the Tribune.
---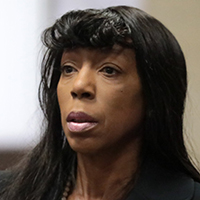 Marilyn Hite Ross
Marilyn Hite Ross is a career prosecutor from Winnebago County with 30 years under her belt. She is the chief of the Winnebago County Criminal Bureau.
---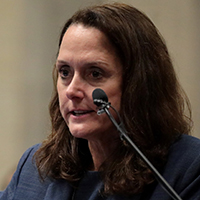 Jody Gleason
Jody Gleason has been Kane County's first assistant state's attorney since 2009, according to the Tribune. She brings to the team more than 25 years of legal experience and was previously chief of the criminal division.
---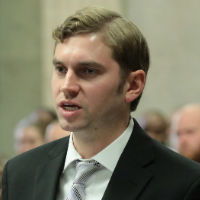 Daniel Weiler
Daniel Weiler has been an assistant Kane County state's attorney since 2012.
---
THE JUDGE
---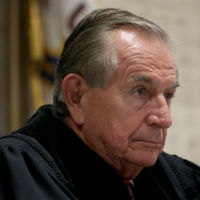 Vincent Gaughan
Cook County Judge Vincent Gaughan, 77, is a Vietnam War hero and former public defender. He was appointed to the bench in 1991, according to the Associated Press. He has experience with high-profile cases, including the Brown's Chicken massacre and R&B singer R. Kelly's child pornography case. Gaughan initially hindered media access to court filings in the McDonald case, insisting each file be delivered to him instead of the clerk's office. The Illinois Supreme Court ordered the judge to stop doing so following an appeal from several news organizations. Gaughan frequently continues to leave the bench to talk secretly with attorneys, and in August cleared his courtroom of reporters and spectators before Laquan McDonald's mother took the witness stand.
---
THE JURY
---
The 12-person jury includes eight women and four men. There are seven white people, three Hispanic, one African-American and one Asian-American. Five alternates were also chosen.
Juror No. 1: A Hispanic stay-at-home mom with three kids under the age of 10. She said on her jury questionnaire, "I respect police officers and think they just do their jobs."
Juror No. 2: A white woman whose significant other works for the Department of Children and Family Services (DCFS). McDonald was a ward of DCFS when he died. This juror said she's familiar with the Van Dyke case, but wants "to see some evidence before coming to an opinion." She told the judge, "I have a belief about innocent until proven guilty."
Juror No. 3: An Asian man who works as a financial analyst. He appeared to be in his early 30s and said in his jury questionnaire, "everyone must abide by the law, including law enforcement officers."
Juror No. 4: A white man who described himself as gay during jury selection. He said he has an "equality" bumper sticker on his car, does not know much about the case and has not seen the dashcam video.
Juror No. 5: A white woman who was familiar with the shooting and called it "excessive." She said she wanted additional facts before forming an opinion: "I had different thoughts. Why did Laquan keep walking away? Why did he not stop?" The woman's husband recently retired from the Navy after 24 years and now works for the Department of Defense.
Juror No. 6: A black woman who's been a FedEx driver for 24 years. She said she's seen video of the shooting: "I couldn't say [Van Dyke] was guilty, but I had an opinion about how many times the shots went off. I can't lie about that. … That's a lot of shots."
Juror No. 7: A white man in his 30s who said he never saw the dashcam video. When asked whether it's wrong to second-guess police, he said: "We always need checks and balances." He later said: "I'm just a big supporter of the Second Amendment. I have a lot of respect for police officers. That's really all there is to it."
Juror No. 8: An unemployed Hispanic grandmother who cares for young children. Her relatives work in fields in Texas. She said she watches Univision and has not formed an opinion on the case.
Juror No. 9: A white woman with close ties to Gaughan's family. One of Gaughan's brothers is her sister's godfather; another stood up at her father's wedding. Neither prosecutors nor defense attorneys objected to the connection. The woman works in billing, has seen the dashcam video and knows a fair amount about the case: "A lot of shots were fired."
Juror No. 10: A Hispanic woman training to be a Chicago police officer. She said she's dreamed of being a cop since she was 12 and recently passed the written exam. The woman said she never saw dashcam video and has no opinions on the case: "No one is above the law."
Juror No. 11: A white man with a nuclear engineering degree. This juror said he watched dashcam footage of the shooting:  "When I saw the video, I thought he'd gone too far. I thought he violated the law by shooting multiple times."
Juror No. 12: A white woman who works as a CT technologist. She said she never saw the video. On her jury questionnaire, she wrote: "No matter what your occupation is, if you knowingly did something wrong, you should face consequences."
---
OTHER IMPORTANT FIGURES
---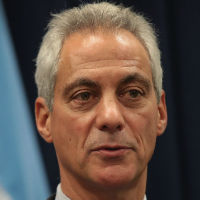 Rahm Emanuel
The day before jury questionnaires were distributed in the Jason Van Dyke trial, Chicago Mayor Rahm Emanuel announced he would not seek a third term. He said the decision had to do with family.  The release of the dashcam video seven months after Emanuel won re-election in 2015 drew criticism of him as mayor. Protesters called for him to resign.
---
Garry McCarthy
Former Chicago police Supt. Garry McCarthy was fired by Mayor Rahm Emanuel after public outcry over the handling of the fatal shooting. The mayor made the announcement at a press conference just days after McCarthy insisted the mayor "had his back." McCarthy was the police chief in Newark, N.J, after a long career in which he rose through the ranks of New York City's police force. Emanuel chose him to run Chicago's police department in 2011. The former top cop has entered the 2019 Chicago mayoral race.
---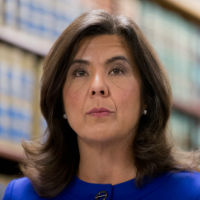 Anita Alvarez
Anita Alvarez is the former Cook County state's attorney. She was criticized for her handling of the Laquan McDonald shooting, in which her office waited 13 months to file charges against Jason Van Dyke. The criminal case was announced just hours after a judge ordered the city to release dashcam video. Alvarez recused herself from the Van Dyke case in May 2016. Two months earlier, she lost her re-election bid by a wide margin to Kim Foxx. Young activists rallied against Alvarez using the hashtag #byeanita.
---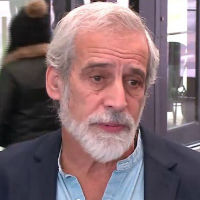 Jamie Kalven
Journalist Jamie Kalven was the first to detail discrepancies between CPD and witness accounts of Laquan McDonald's death. Kalven and his attorney later fought against a subpoena from the defense to reveal Kalven's sources. After a judge squashed the subpoena saying the defense was seeking "irrelevant and privileged" information, Kalven said he was "relieved" but had been prepared to go to jail to protect his sources.
---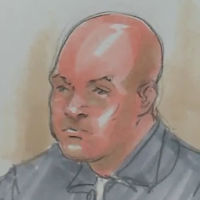 Joseph Walsh
Joseph Walsh was Van Dyke's partner the night of the fatal shooting. He is one of three Chicago police officers currently facing felony charges for their alleged roles in covering up the McDonald shooting. He testified during the trial under use immunity, meaning anything he said on the stand could not be used against him.