This is an archived article and the information in the article may be outdated. Please look at the time stamp on the story to see when it was last updated.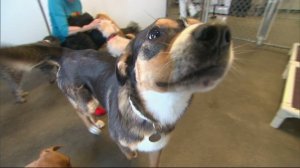 A new study shows how dogs can help people communicate better, specifically children who have difficulty connecting due to Autism Spectrum Disorders.
The Journal of Alternative and Complementary Medicine reports on the aid therapy dogs provide in helping kids develop emotional attachments.
Children with autism are challenged with language, social interaction and relationships.
Assistance dogs in the home allowed children to better communicate and strengthen relationships.