This is an archived article and the information in the article may be outdated. Please look at the time stamp on the story to see when it was last updated.
WILL COUNTY, Ill. — Memorial candles burned through the night outside the home of Semaj Crosby as the investigation of her death continues in the southwest suburbs.
One-year-old Semaj's mother, Sheri Gordon, reported her missing Tuesday afternoon. They said she disappeared while playing outside near her home, while a relative repaired a car. After a day and a half of searching, police found the toddler's body inside the home she shared with her mother.
The FBI received consent from a family attorney to search the home and found her around midnight.
DCFS confirmed it was investigating the girl's mother for allegations of neglect.
A caseworker was at the home just hours before Semaj disappeared, but found nothing that would endanger the child.
An autopsy was conducted but the results were inconclusive. The Will County coroner released information Thursday afternoon saying her cause of death is "pending further studies."
The coroner said the final cause and manner of the girl's death will be determined later. Officials are treating it as a suspicious death.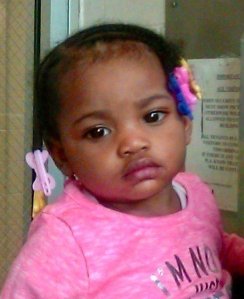 A memorial was built outside Semaj's home, which has now been sealed off, saying it is "uninhabitable."
Police have not stated where Semaj's body was discovered in the home but reports from people at the scene are that she was found under a couch. Police were seen removing furniture and a couch from the home on Thursday.
Gordon's home is reported to be in "deplorable condition" with anywhere between five to 15 people living on and off at the residence. Police said that a resident of the home who is thought to be a relative, interrupted an interview they attempted to conduct with Gordon.
Funeral arrangements for Semaj are not yet known. The police say the investigation is open and ongoing.