This is an archived article and the information in the article may be outdated. Please look at the time stamp on the story to see when it was last updated.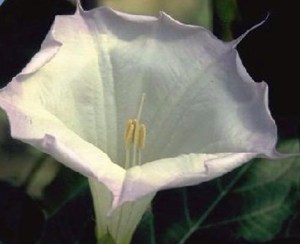 There's a growing trend among young people: They're getting high on flowers.
The flowers come from a popular plant called "Datura" that may be growing in your neighborhood. It offers a hallucinogenic high.
Medical experts warn against it.
They say some people who use Datura to get high are ending up in the hospital with side effects like heart palpitations, paranoia and vomiting.