This is an archived article and the information in the article may be outdated. Please look at the time stamp on the story to see when it was last updated.
[protected-iframe id="165b5143e1b180047c4c9e259ab5f18d-41641997-42541127″ info="http://www.cbc.ca/i/caffeine/syndicate/?mediaId=2678238635″ width="620″ height="348″ frameborder="0″ allowfullscreen=""]
Toys R Us Canada's "Chief Play Officer" is retiring.
13-year-old Alex Thorne completed his last toy test last week and is set to retire in December, when he turns 14, so he can focus on high school, according to MorningStar.com.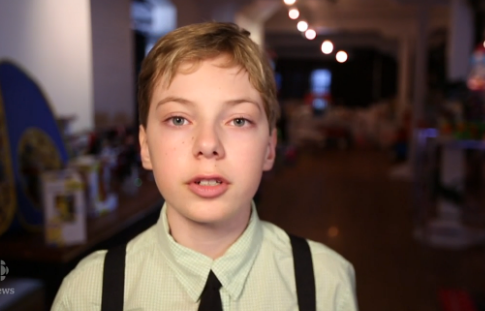 He became the third CPO in August 2013, at the age of 11.
In the position, Thorne would test and review the hottest new toys and games, participate in media appearances across Canada and receive toy deliveries.
"Being the Chief Play Officer has been awesome. I've had the chance to play with amazing toys and games, as well as travel across Canada sharing my top toy picks for every season. I've had so much fun over the last two years and can't wait to show the new CPO what it's like to have the coolest job in Canada," Thorne told MorningStar.com.
The search is now on in Canada to find a new "Chief Play Officer."