This is an archived article and the information in the article may be outdated. Please look at the time stamp on the story to see when it was last updated.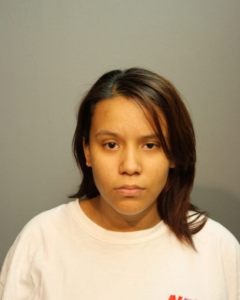 An 18-year-old woman is charged with first-degree murder in the death of her newborn son.
In bond court Saturday, prosecutors said Ana Rosa Mora killed her baby out of fear her boyfriend would leave her.
Mora is being held on $500,000 bond.
On Easter Sunday, a man found the dead infant in a plastic Walmart bag in a gangway in Chicago's Logan Square neighborhood.
A medical examiner later determined that the boy, found in the shopping bag with a placenta and umbilical cord, was born alive and died of asphyxia and possible exposure.
Dawn Geras, president of the Save Abandoned Babies Foundation, says the case illustrates that many people still do not know about the state's Safe Haven law.
Passed in 2001, it allows anyone to drop off an unharmed baby who is 30 days old or younger at any hospital or police or fire station "and walk away with no questions asked."