This is an archived article and the information in the article may be outdated. Please look at the time stamp on the story to see when it was last updated.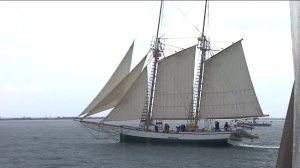 Today is the final day to check out the Tall Ships at Navy Pier.
The ships have been docked at the Pier since Wednesday.
They will be open for tours until 5 p.m. before heading out on Lake Michigan tonight.
The ships are sailing North and will stop in Sturgeon Bay, WI, Wednesday before arriving in Green Bay Thursday.
The "Chicago Match Cup" also wraps up today with the finals at 1pm.
Tickets for the festival and tours of the tall ships are still available.