This is an archived article and the information in the article may be outdated. Please look at the time stamp on the story to see when it was last updated.
PETALUMA, Calif. –  The 2016 World's Ugliest Dog Contest was held Friday night at the Sonoma-Marin Fair in California.
This year's winner is Sweepee Rambo.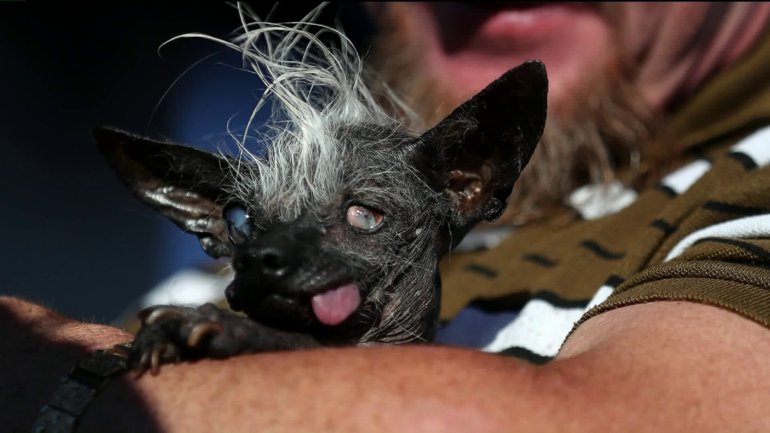 She's a 17-year-old Chinese crested Chihuahua. She's blind in both eyes and weighs only four pounds.
In the application for the competition, Sweepee's owner Jason Wurtz described Sweepie as having "baby-soft freckled skin" and a "legendary blonde Mohawk."
Wurtz calls Sweepee a "a ride or die chick." He says she loves riding on his motorcycle with him.
In addition to the trophy, Sweepee took home $1,500.
The judges score the dogs on their first impression, unusual attributes, natural ugliness, personality and audience impression.