This is an archived article and the information in the article may be outdated. Please look at the time stamp on the story to see when it was last updated.
MADISON, Wis. — Gov. Scott Walker has cancelled his annual Easter Egg Hunt because of concerns about safety while authorities search for a fugitive who is suspected of robbing a gun store in southern Wisconsin and sending an anti-government manifesto to the White House.
Dozens of police have been searching for Joseph Jakubowski since the gun store was robbed in Janesville on April 4, about 60 miles southwest of Milwaukee.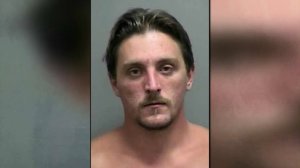 Authorities said on Thursday that separately, they were investigating  the authenticity of a bulky letter, possibly mailed the day Jakubowski vanished, calling the government a "band of terrorists controlled by the church." The letter threatens attacks on churches this Easter Sunday.
The letter appears to focus on an area about 25 miles northwest of Milwaukee.
A statement from Walker and first lady Tonette Walker says the couple is "sad to miss one of our favorite events."
The hunt had been scheduled for Saturday.
Authorities have urged the public to call with information