This is an archived article and the information in the article may be outdated. Please look at the time stamp on the story to see when it was last updated.
Whether your traveling by plane, by car or by train, these apps will help you make the most of your summer vacations.
Hipmunk
Free for iOs and Android
Hipmunk is a free new way to search for the best flight and hotel deals. The results are displayed on a timeline in a variety of ways including price, departure time and "agony." Hipmunk's co-founder Adam Goldstein explains that agony is: "..a combined function of price, duration, and number of stops—basically the total agony you'll experience in your butt and your savings."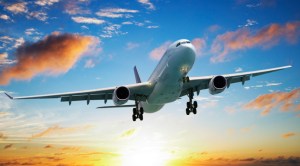 Smart Layover
Free for iOs, Android & Blackberry
Make the most of your flight layover with the Smart Layover app! Tell the app where you'll be and the time you'll be there, and it will tell you about tours and attractions that you can squeeze into your layover time. It also lists day-use hotel rooms in the area as well as exclusive deals in your layover city. Plus, the app's flight tracker will help you get back to the airport in time.
Roadside America
Free Website, $2.99 for iOs app
While this app is a bit on the pricey side, it's perfect for summer road warriors! Take a detour and visit one of the app's roadside attractions and oddities — it has more than 9,000 listed in the United States and Canada. But be careful of more fees — the $2.99 price only unlocks one "region." You have to pay $1.99 for each additional region or you can pay $5.99 for the entire United States and Canada.
SitOrSquat
Free for iOs and Android
From the creators of Charmin, this app will help you find the nearest restroom. Using GPS tracking, the app will comb through more than 100,000 restrooms in its database to find the ones that are closest to you. Then you can look through the user reviews and decide which bathroom you'd like to use.