This is an archived article and the information in the article may be outdated. Please look at the time stamp on the story to see when it was last updated.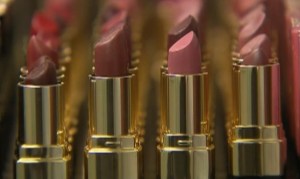 A new study finds that lead and eight other metals are present in lipsticks and lip glosses, some at levels that may be potentially dangerous.
Researchers looked at eight different lipsticks and 24 lip glosses. They found all nine heavy metals present in most of the lipsticks.
Lead was detected in 75 percent of the products.
And they report, the estimated average exposure to aluminum, cadmium, chromium and manganese exceeded acceptable daily levels for those metals.
The study authors say further research is needed on both the levels of metal in the products, and the health implications.
You can read more about the studyin the journal Environmental Health Perspectives.