This is an archived article and the information in the article may be outdated. Please look at the time stamp on the story to see when it was last updated.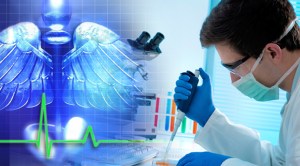 A blood test that tracks DNA fragments from dying tumor cells may one day be used to monitor how well patients are responding to cancer treatment.
The current method to assess whether a tumor is growing or spreading is to take a biopsy, removing small samples of tissue and sending them to a lab for analysis.
British researchers studied three bio-markers that might be non-invasive alternatives to biopsies.
They report, circulating tumor DNA gave the most accurate real-time picture of changes taking place in the body.
A larger randomized trial is needed before the method can be considered for clinical use.