This is an archived article and the information in the article may be outdated. Please look at the time stamp on the story to see when it was last updated.
Forty Florida students have prom night memories they'd rather forget.
The students, who attend Jensen Beach High School in Jensen Beach, Fla., say they showed up to prom Saturday night in a party bus  and each had to undergo a Breathalyzer test.
They said they were told they had to stay outside until every student was tested.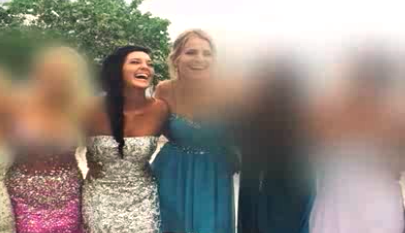 They say all of the tests came back clean — but by the time it was all done, the prom was over.
"There was a champagne bottle on the bus and we said it is not ours. Every single person said that is not mine. And they just didn't believe us and we were staying outside for two hours getting Breathalyzed," student Cassidy Bass said.
A spokeswoman for the Martin County School District says there were items on the bus that were suspicious so they tested all the students.
They say all the tests came back negative for alcohol but the district spokeswoman says because the students didn't arrive to prom until 10:30 p.m.– by the time the testing was finished — it was too late to go inside.
According to the spokeswoman, a different party bus arrived at the prom at 8:30 and all those students were also given Breathalyzer tests. The spokeswoman says all those students made it into the prom because they arrived earlier.
Some parents of students on the later party bus are outraged.
"This was not handled correctly. Definitely not handled correctly. And I am upset about it," said parent Elliot Ziegler. He added, "This is something that is a lifetime. They are never going to have it. They are never going to have it. You can't recreate it."
The school district says this is an unfortunate situation — but it has to ensure the safety of all students.
The district requires everyone going to prom to sign a zero tolerance policy that says they can be tested.
"After we all passed the test, you would think they would say sorry. But they didn't," student Kaelyn Drazaowski said.,
According to the district, there were also discipline issues.
Students say a few of the students on the bus were suspended for using foul language and complaining about the Breathalyzer tests and missing prom.
According to the Martin County Sheriff's Office, there was a deputy at the prom, but he did not give out the Breathalyzer tests, school staff and faculty did.
TM & © 2014 Cable News Network, Inc., a Time Warner Company. All rights reserved.
For more on this story, check out WPTV's coverage here.