This is an archived article and the information in the article may be outdated. Please look at the time stamp on the story to see when it was last updated.
White ribbons and American flags line the block where Anne Smedinghoff grew up in River Forest.  Throughout the day, family friends came to show respect to the family of the 25-year-old Foreign Service worker.
'She brightened everyone's life. She had a zest for life.  The world is a much darker place because she is not here."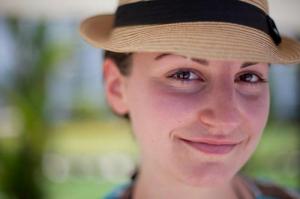 Smedinghoff attended Fenwick High School and John Hopkins University.  Working as a press officer for the U.S. Embassy in Kabul, she was one of five Americans killed in a suicide bomb attack in southern Afghanistan Saturday while helping to deliver books to Afghan children.
Katie Whiting, a family friend, said she was in Caracas and then Kabul.  Every dangerous place she wanted to go there because that's where the hard work was.  That's why she wanted to go there."
"Anne was everything that was right about our foreign service.  She was smart, committed and cared about our country."  Secretary of State John Kerry made the call to Smedinghoff's parents, breaking the tragic news personally.
"I had the privilege of meeting her just a few days ago when I was in Afghanistan she was part of my team and she put her life on the line so others could live a better life."
In a statement, Anne's parents said:
"We are consoled knowing that she was doing what she loved, and that she was serving her country by helping to make a positive difference in the world. She was such a wonderful woman–strong, intelligent, independent, and loving. Annie, you left us too soon; we love you and we're going to miss you so much."
A sentiment captured by those who knew her best– and those who simply knew of the girl down the street who had a bright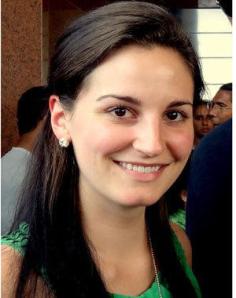 future ahead of her.
Dr. Anibal Pepper said  "It's very difficult to accept it but we have the celebrate this life.  She gave her life for her country."
Michael Shanahan said "My prayers are with the family.. Losing a child at this age, i can't even fathom what that's got to be like."
"She's just a really beautiful and brave person," Katie Whiting said. "Anne– the world has really lost a really good person who was going to do great things."