This is an archived article and the information in the article may be outdated. Please look at the time stamp on the story to see when it was last updated.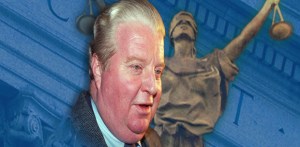 It appears, there could be more multimillion dollar settlements ahead, in the Jon Burge police torture scandal.
A state commission, investigating the former police commander and his officers, now says there is credible evidence that the police tortured five more men into phony confessions to major crimes.
Investigators say one suspect, Jerry Mahaffey, had a plastic bag placed over his head, and police threatened to send his children to an orphanage if he didn't confess.
Just this week, the city council approved a $10-million settlement for Eric Caine who spent 25-years in prison for a murder he falsely confessed to.