This is an archived article and the information in the article may be outdated. Please look at the time stamp on the story to see when it was last updated.
TINLEY PARK, Ill. — A somber service marked the 10 year anniversary of the Lane Bryant Murders. Five women were killed in the mass shooting that remains unsolved to this day.
The memorial service was held at St. Stephens Church in Tinley Park, not far from the site of the killings.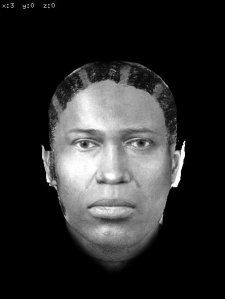 Law enforcement joined the victims' families in expressing hope that someday soon they'll clarity and closure.
Tinley Park police have spent millions of dollars tracking down more than 7300 leads across the country.
A man posing as a delivery driver walked into this on the morning of February 2, 2008, terrorizing the women, binding them with duct tape, then shooting them.
Investigators released a new enhanced 3D sketch of the suspect this week.
vowed to find the killer and lamented how he slipped away in the parking lot … leaving only the echoes of the victims, whispering for justice.
The two detectives who have worked this case from the beginning are each three years from retirement.  Will County State's Attorney James Glasgow said he told them that's the time-frame to solve the case.