This is an archived article and the information in the article may be outdated. Please look at the time stamp on the story to see when it was last updated.
CHICAGO — A soldier from Chicago says he is "humbled" after his random act of kindness went viral on social media.
A video posted by a friend shows Army Ranger Lt. Col. Robert Risdon, 45, buying dinner for two young boys at a Taco Bell after the children approached him looking to sell baked goods for their church. The video has been shared nearly 30,000 times.
Risdon, who spends his free time as a football coach, says he was returning to Georgia from the Senior Bowl in Mobile, Ala., when he and Columbus Lions indoor football coach Jason Gibson stopped for some food.
"When I saw those boys (walk in), it just seemed like the right thing to do," said Risdon, who is currently stationed in Saudi Arabia helping improve an Army Ranger school there. "I just saw two kids, they looked hungry, they were tired, they were cold. I thought, 'Gosh, what can I do to help them?'"
His friend, Gibson, posted the video to his Facebook account and it has since garnered worldwide attention.
"I think it's amazing how quickly something goes (viral)," Risdon said. "It's pretty neat. I'm pretty humbled by the whole thing."
The soldier said he was not seeking Internet fame or accolades with his gesture; he was just trying to do the right thing, a value to which he credits his upbringing.
"I think throughout my childhood I was around people who taught me there's more to life than taking care of yourself," Risdon said. "You've got to sometimes do right by other people who are in need."
Risdon, a Chicago native who graduated from Loyola Academy in 1988, channeled his high school's old motto, to be "a man for others."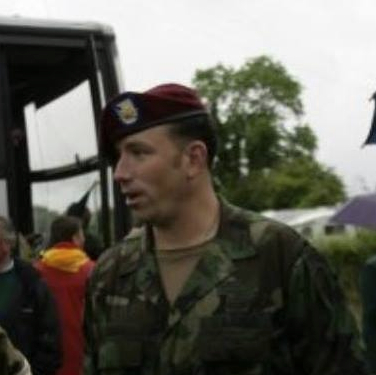 Risdon added that the kids were grateful for the gesture. "Both of them called me sir, both of them were extremely respectful," Risdon said. "I said, 'Can you boys finish off 10 tacos?' They were crushing them. I think they were hungry."
Risdon attended the University of Wisconsin on an ROTC scholarship after graduating high school. A huge Bears fan, Risdon said it was sometimes hard to stomach being in Packers country throughout college.
"It got a little annoying, I'm not gonna lie," he said.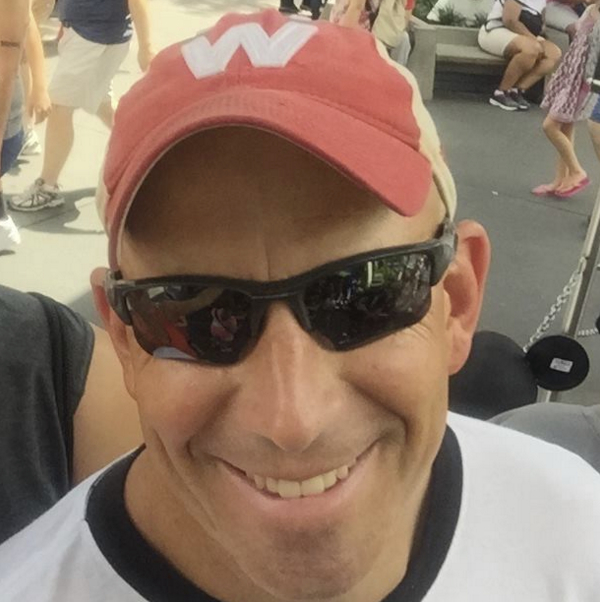 Risdon joined the service in 1992 upon graduating and was commissioned then as a second lieutenant. He is a defensive coach for three football teams now in his spare time, including the Army's full-contact team. Risdon hopes to be back in the U.S. from Saudi Arabia in a few days. Over the past week, he said, he got friend requests from all over the world thanks to his act of kindness, from Taiwan to Australia.
"The only reason I did it is because I wanted to help out those two kids," Risdon said. "A lot of Americans would have done what I did, but I just happened to be there at the right time."
Risdon has not been in contact with the two boys since their encounter, but said they left happy.
The younger boy, Risdon said, looked back at him before leaving and said, "I want to be just like you."