This is an archived article and the information in the article may be outdated. Please look at the time stamp on the story to see when it was last updated.
The Illinois Senate passed a law Wednesday, protecting consumers who buy a dog or cat from a pet store, only to find out their new pet has a serious illness.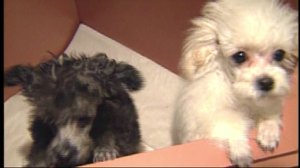 The "Pet Lemon Law," introduced by Sen. Dan Kotowski, D – Park Ridge, was passed through the senate Wednesday, but still has to be approved by the house and make it to the governor's desk.
The bill allows people who buy a dog or a cat at a pet store to get a replacement or a refund if their pet needs veterinary care for certain illnesses.
The buyer can also seek damages for vet costs.