This is an archived article and the information in the article may be outdated. Please look at the time stamp on the story to see when it was last updated.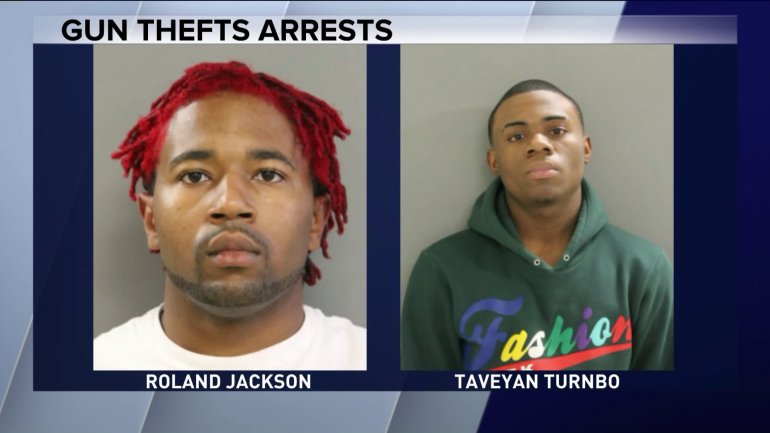 CHICAGO — A second suspect wanted for the theft of hundreds of guns in Tennessee was arrested Wednesday.
The Midlothian Police Department says Roland Jackson, 24, was taken into custody with help from the Chicago Police Department.
Taveyan Turnbo, 18,  was arrested Sunday night in Midlothian  after someone reported suspicious activity involving a U-Haul truck.
Officers discovered nearly 400 guns that were stolen early Sunday morning from a UPS distribution center in Memphis.
Authorities said Jackson and Turnbo were planning to sell the guns in Chicago  and had already sold three guns before officers arrived.