This is an archived article and the information in the article may be outdated. Please look at the time stamp on the story to see when it was last updated.
FOX LAKE, Ill. — A manhunt enters the late night hours as law enforcement continue to search for three suspects wanted in the fatal shooting of a Fox Lake police officer.
The slain officer has been identified as 32-year veteran Lt. Charles Joseph Gliniewicz with the Fox Lake Police Department.  He was supposed to retire last month but the chief — who stepped down — asked him to stay on for one more month. He was involved in several youth programs in the area, and he had a wife and four sons.
Authorities say they are searching for two white men and one black man.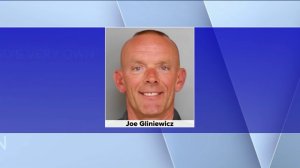 Sources say the officer's gun and pepper spray were taken.
Schools in the area have been canceled for Wednesday.
This is a developing story. Check back for details.