This is an archived article and the information in the article may be outdated. Please look at the time stamp on the story to see when it was last updated.
County clerks across the state are prepared to issue marriage licenses to same-sex couples.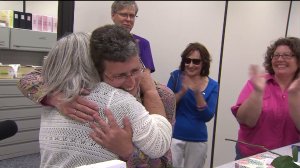 Illinois became the 16th state to legalize same-sex marriage when Governor Quinn signed a bill into law last November. The law officially went into effect Sunday.
Since the U.S. Supreme Court struck down part of the Defense of Marriage Act, last June, 14 federal judges have declared same-sex marriage bans illegal.
Nearly 44 percent of Americans live in states that offer same-sex marriages.