This is an archived article and the information in the article may be outdated. Please look at the time stamp on the story to see when it was last updated.
On Tuesday in Rochester Indiana, 9-year-old Alivia Stahl and her twin 6-year-old brothers, Xzavier and Mason Ingle, were hit and killed by a pickup truck driven by 24-year-old Alyssa Shepherd.
Shepherd told police she saw the flashing emergency lights but didn't realize it was a school bus until it was too late.
A day later, a 9-year-old boy in Mississippi was hit and killed when crossing the street and a 5-year-old was hit by a car and injured in Florida near his bus.
In total, five children killed in just three days across the U.S.
Friday, Illinois State Police posted images to remind drivers of the rules of the road when it comes to bus safety.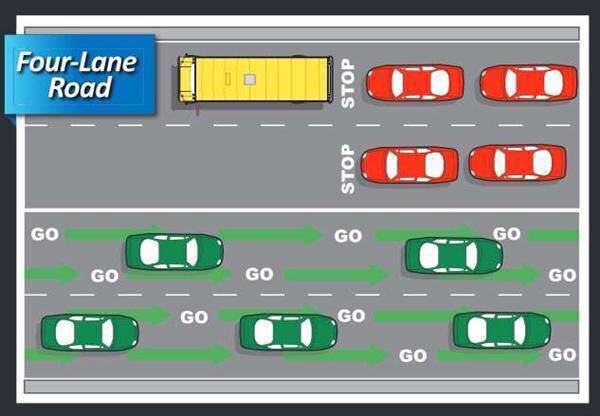 In all cases, when a school bus stops with flashing lights, and the driver extends the stop sign and arm, all drivers must stop when in a two or three lane road, and those with a middle turn lane.
The only time you do not stop, is if you're on a four-lane road or highway traveling the opposite direction of the school bus.
Many local police departments also shared  graphics on social media, including Evanston police.
It is a serious violation if you are caught passing a school bus when it's stopped.  On a first violation, it's a three month license suspension and $150 fine.
Caught again, and drivers have license taken away for a year.