This is an archived article and the information in the article may be outdated. Please look at the time stamp on the story to see when it was last updated.
Protesters are back at the South Side hospital this afternoon to sound off about the plan close it.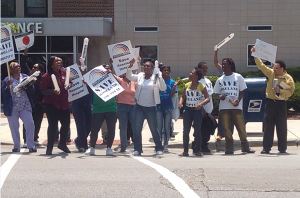 Roseland Hospital could be shut down as early as Wednesday unless the state comes up with about $600,000 to make payroll.
Roseland officials say Governor Quinn's office promised them the state would give them the money needed to keep the hospital open, but then told them Friday the funding wasn't available.
Roseland is $7 million in debt.
The state owes the hospital $6 million, but Governor Quinn denies that.