This is an archived article and the information in the article may be outdated. Please look at the time stamp on the story to see when it was last updated.
The Rock 'N' Roll McDonald's will be invaded by kangaroos today.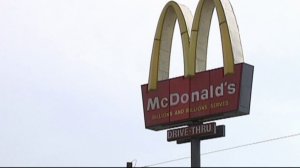 About 30 of the big inflatable characters will be placed outside the restaurant, starting at noon.
The stunt was organized by a man in Australia who objects to McDonald's plan to build a restaurant in his hometown in suburban Melbourne.
The town is next to a national park.
He says, putting a McDonald's there, would be like building one next to Mount Rushmore.
On Wednesday, he'll deliver 100,000 petition signatures, asking McDonald's to put its new restaurant somewhere else.