This is an archived article and the information in the article may be outdated. Please look at the time stamp on the story to see when it was last updated.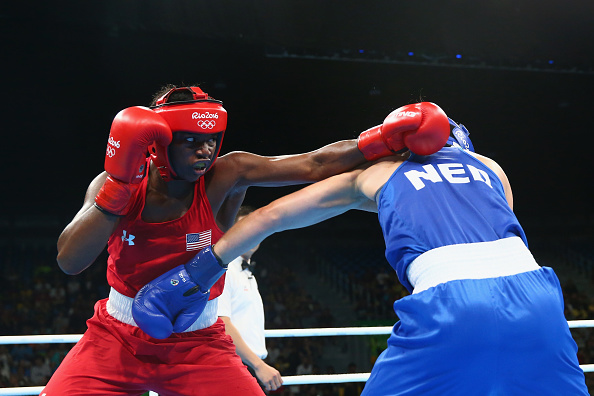 RIO DE JANIERO — Claressa Shields has become the first American boxer of either gender to win two Olympic boxing gold medals.
Shields on Sunday beat Netherlands fighter Nouchka Fontijn by unanimous decision to win her second middleweight gold. She was the star of the London Games and again was the class of her division.
The 21-year-old Flint, Michigan native, raised her arms in the corner toward friends and family in the stands after the third round. The fourth round was simply a coronation for a fighter who put women's boxing on the map. Women's boxing made its debut at the London Games.
Shields rocked Fontijn with a big right to the face in the second round that jolted the crowd. She gestured toward Fontijn to come fight in the fourth round. By then, it was way too late for Fontijn.
She performed a cartwheel in the ring, then took a victory lap with the American flag on her back.