This is an archived article and the information in the article may be outdated. Please look at the time stamp on the story to see when it was last updated.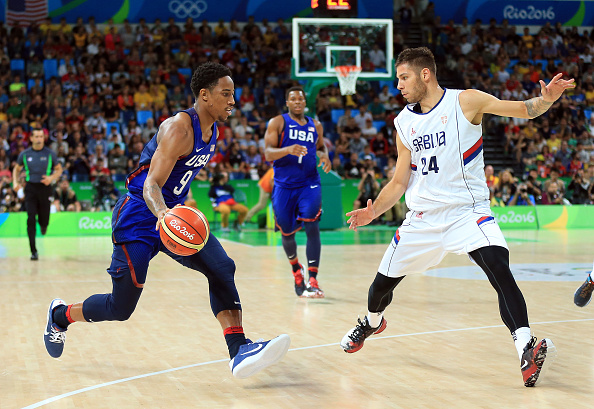 RIO DE JANEIRO — The U.S. Olympic men's basketball team won its third straight gold medal and did it easily, beating Serbia 96-66 on Sunday.
After a few close calls earlier in the tournament, this was no contest. Kevin Durant scored 30 points and helped the Americans jump out to a huge lead by halftime.
It was the final game with the national team for Mike Krzyzewski, who took the Americans back to the top and leaves with them there after becoming the first coach to win three Olympic gold medals.
Carmelo Anthony also picked up his third gold to go with a bronze, becoming the most decorated male in Olympic basketball history.
Serbia lost only 94-91 to the U.S. during pool play but was barely in the game again after a close first quarter.