This is an archived article and the information in the article may be outdated. Please look at the time stamp on the story to see when it was last updated.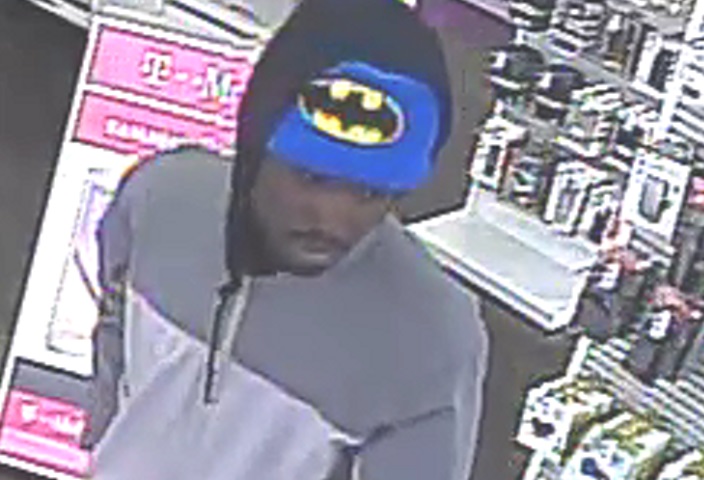 RICHTON PARK, Ill. – Police are asking for your help in finding an armed robber who held up a T-Mobile store.
The incident happened on October 31, 2015 at around 1:55 p.m. at the cell phone store located at the intersection of Governors Highway and Sauk Trail.
Police say three men entered the store with semi-automatic handguns and took cash and electronic devices.
Two of the subjects were masked and the third was wearing a blue winter hat with a Bat Man logo on the front.
Police need help locating the man with the blue hat.
Police have released pictures of the man in hopes of jogging someone's memory.
If you have any information, please contact the Richton Park Police Dept. Detective Division at (708) 283-6393 ext. 431.