This is an archived article and the information in the article may be outdated. Please look at the time stamp on the story to see when it was last updated.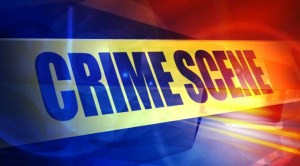 At least one gunshot was reported fired at a charter elementary school in suburban Atlanta Tuesday, but no students were injured, a school spokesman said.
One person who fired a shot at or near Ronald E. McNair Discovery Learning Academy is in custody, said Quinn Hudson, a spokesman for the DeKalb County School District. It wasn't clear whether the shot was fired inside or outside the school, located about seven miles east of downtown Atlanta.
Aerial video from CNN affiliate WSB showed children leaving the building and being guided to a corner of a field. Students were being returned to their parents at a shopping center near the school, the station reported.
Yellow crime scene tape marked part of a parking lot and a wall of the school.
TM & © 2013 Cable News Network, Inc., a Time Warner Company. All rights reserved.