This is an archived article and the information in the article may be outdated. Please look at the time stamp on the story to see when it was last updated.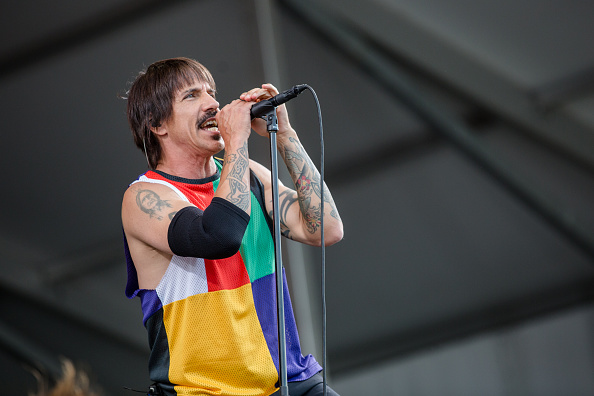 Red Hot Chili Peppers singer Anthony Kiedis has been hospitalized, according to members of his band.
The band also canceled their headlining performance Saturday night at a concert put on by KROQ, one of Los Angeles' most popular radio stations.
Chili Peppers bass player Flea announced the news on stage.
"Anthony [Kiedis] is on his way to the hospital right now," said Flea in videos posted on social media. "We are devastated about it. We live to rock … but unfortunately there's a medical thing that happened and he needed to deal with it."
Drummer Chad Smith tweeted "NO one's more disappointed than us that we couldn't perform tonight. Sending love and a speedy recovery to my brother Anthony."
CNN has reached out to the band's publicist for comment.
Kiedis, 53, and the Red Hot Chili Peppers were scheduled to perform at KROQ's annual Weenie Roast concert at the Irvine Meadows Amphitheater.
Their next scheduled concert is May 17 in Burbank, California, according to the band's website.
The Red Hot Chili Peppers pioneered a bold style of rock infused with funk and rap. The group was inducted into the Rock and Roll Hall of Fame in 2012.