This is an archived article and the information in the article may be outdated. Please look at the time stamp on the story to see when it was last updated.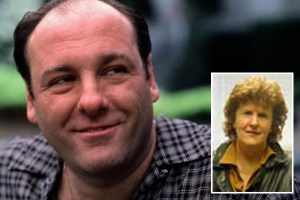 "The Sopranos" star James Gandolfini passed away this week at the age of 51. Yesterday I spoke with Kathryn Gately, head of the M.F.A. Acting Program at Northern Illinois University and co-founder of the Gately Poole Acting Conservatory.
Gandolfini went through Gately's east coast Acting Intensive back in the mid-1980's. He shared stories of how Gately's work with him and her program helped shape him into the actor he is today on "Inside The Actor's Studio"….
[protected-iframe id="b3c7ce6e3293c5b30eabf8435277ca3b-41641997-42806023″ info="http://swf.tubechop.com/tubechop.swf?vurl=UpRTIl9bHlk&start=416.58&end=605.22&cid=1274588″ width="425″ height="344"]
I spoke with Gately by phone and asked her to look back at those early days with Gandolfini and how far he had come as an actor. We spoke via phone, the full conversation is in the video player at the top of this story. Apologies for the rough audio on my end of the conversation.
You can read more about the Gately/Poole Conservatory, as well as Kathryn's Acting Intensive classes she is now conducting in Chicago, on their website at GatelyPoole.com.
And finally, when I was a graduate student in the NIU Department of Communication, I was part of a group that put together a short film on Gately's work as an acting professor. You can watch that video below…..