This is an archived article and the information in the article may be outdated. Please look at the time stamp on the story to see when it was last updated.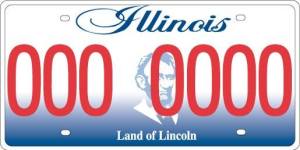 SPRINGFIELD, Ill. — Gov. Bruce Rauner has signed a law aimed at ending a proliferation of specialty license plates that raise awareness for causes.
The Republican's action Friday creates a universal specialty license plate — they'll look the same but a unique sticker representing the cause will be attached to it.
Democratic Rep. John D'Amico of Chicago sponsored it. He says specialty license plates — promoting everything from nonviolence to the Chicago Blackhawks — confuse police because they look different.
Money raised from plate fees go to the nonprofit cause or, in the case of sports teams, to public education.
There are 109 different specialty plates.
People may still display those plates and get new ones.
Most of the law takes effect next year.