This is an archived article and the information in the article may be outdated. Please look at the time stamp on the story to see when it was last updated.
VOLO, Ill. – The Volo Auto Museum will auction off a rare police car with 100 percent of the proceeds going to the children of slain Fox Lake Lt. Joseph Gliniewicz.
Gliniewicz, 52, was shot and killed on Sept. 1. He leaves behind a wife of 26 years and four sons.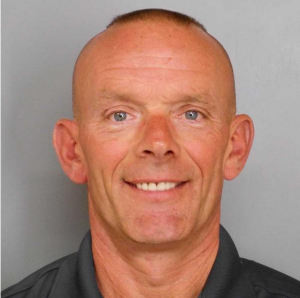 "Both of my girls knew him as 'Joe Joe'," said museum director Brian Grams of his 7- and 10-year-old daughters, Breanna and Bridgette. "They both looked up to him. We have snapshots of Joe carrying Breanna around on his shoulders … the girls just have a lot of positive memories about him."
The 2002 Camaro B4C police car will be dressed up as a tribune car to Joe, with Road Rage Designs designing new graphics for it.
The no-reserve auction will start Friday, Sept. 11, and conclude Friday, Sept. 18. A direct link to the auction will be available at volocars.com. For the duration of the auction, anyone interested will be able to view the car in the courtyard outside of the museum entryway at 27582 Volo Village Road, Volo.
The car also is scheduled to be on display the evening of Wednesday, Sept. 9, at the McHenry Outdoor Theater during the theater's benefit event for the Gliniewicz family. The theater is showing "Superman." Admission will be a donation of the theater-goer's choosing, with all proceeds earmarked for the Gliniewicz family, theater owner Scott Dehn said.
Additionally, the car will be displayed during the Round Lake Heights 22nd Annual Festival parade at 11 a.m. Saturday, Sept. 12.