This is an archived article and the information in the article may be outdated. Please look at the time stamp on the story to see when it was last updated.
We live in a fast-paced world where social media and shootings now go hand in hand. Videos are posted online, and the backlash on Facebook and Twitter ensues. Much of it is tough to take in, and at times, hard to process.
"We're staring at a manifestation of racism and inequality that now because of digital social media has slapped us all in the face," said University of Chicago Sociology Professor Forrest Stuart, who studies social media.
Additionally, Stuart said there are concerns how seeing so many videos of people being killed and seriously hurt by police might affect people.
After the shooting in Dallas, former congressman Joe Walsh sparked controversy with this tweet last night: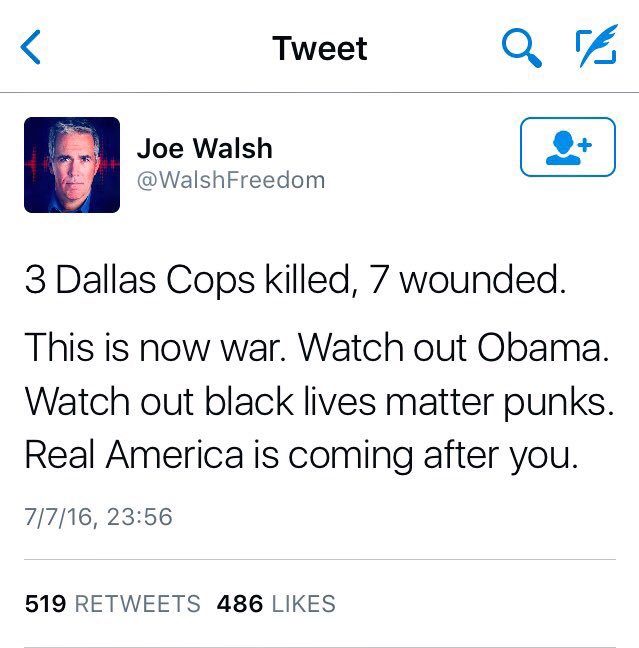 A backlash ensued, including singer John Legend who called Walsh a racist on Twitter and called for his arrest.
Joe Walsh needs to be arrested for threatening our President. STFU @walshfreedom

— John Legend (@johnlegend) July 8, 2016
Walsh told WGN he  didn't mean the tweet to come across as violent, but he didn't regret posting it.
"Defending and standing with our men and women in blue is a huge issue of mine," Walsh said. "You can get pretty worked up on Twitter, so I send this tweet and all of a sudden Twitter shuts me down, and the next thing I know I've got people from all over the country hating on me because of this tweet."
In the end, while it may feel like officer-involved shootings are on the rise because of the increase in police dash cam videos and cell phone videos going viral, Professor Stuart says that's not the case.