This is an archived article and the information in the article may be outdated. Please look at the time stamp on the story to see when it was last updated.
I hold these truths to be self-evident:
"after the show it's the after party, and after the party it's the hotel lobby, then right about 12 you have to clear the lobby…"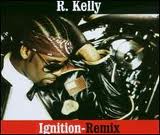 You know the rest of the song! Who doesn't love Reilly's Ignition (Remix)??? The original was ok, but the REMIX!!! That is enough to inspire the depth and breadth of the nation, right?
Actually, no. The anthem is fine just the way it is. But this is a great example of great our country is.
If you have a dream, even if it's totally ridiculous, unnecessary and unwarranted, you can make it come true. Check out the video below and decide if you support this effort.
Now usually I don't do this…but I'm going to sign this petition!
Link: https://petitions.whitehouse.gov/petition/change-national-anthem-r-kellys-2003-hit-ignition-remix/Rm8SC7FP