This is an archived article and the information in the article may be outdated. Please look at the time stamp on the story to see when it was last updated.
CHICAGO — A young man featured in the series "Chicagoland" was shot and killed on the far South Side overnight.
22-year-old Lee McCullum  was shot in the head in the 500 block of West 126th street.
When former Fenger High School principal Liz Dozier got the  phone call this morning, she didn't understand.    Her former student was dead.
Dozier, a mentor to McCullum, tweeted his picture and said:
Lee was was shot and killed this morning. Pure madness. Who will be next? So tired of there being a next. #summer pic.twitter.com/OgLDluGHOq

— Liz Dozier (@LizDozier) May 12, 2016
McCullum appeared with Dozier in the CNN docu-series "Chicagoland."
"I think he represented the complexity and the issues that our kids face," Dozier said.
In the series, McCullum was trying to overcome homelessness, a previous gang affiliation and lack of an education.  He went on to be Fenger's Prom King and made the honor roll.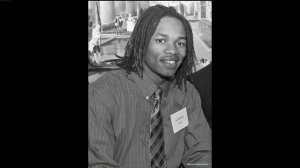 McCullum said in the series that his two biggest fears in life were not making it and not being successful. He didn't want to stay in Chicago.  In fact he left once, only to return.
McCullum wanted more for his daughter.  He had a job and was working towards going to college.  But the gangs wouldn't leave him alone. In 2014, McCullum was shot in the leg while waiting at a bus stop.  On April 23, his girlfriend was shot and killed as she got out of a car on the far south side. Tiara Parks was the daughter of a Cook County sheriff's deputy.
No one is in custody right now.
[takeaction]