This is an archived article and the information in the article may be outdated. Please look at the time stamp on the story to see when it was last updated.
CHICAGO — Chicago's second Portillo's is coming to the South Loop in May.
The new restaurant, currently under construction, is located at 520 West Taylor Street.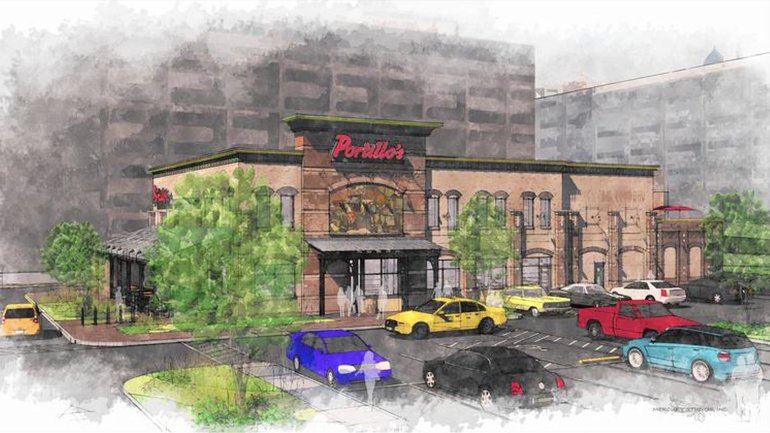 The two-story restaurant will feature two patios, one of them on the second floor.
It will employ about 200 people and plans to start hiring in April.