This is an archived article and the information in the article may be outdated. Please look at the time stamp on the story to see when it was last updated.
A vial of Pope John Paul II's blood was stolen and police are speculating it was taken by Satanists.
NBC News is reporting the relic was stolen Saturday from the Church of San Pietro della Ienca in central Italy.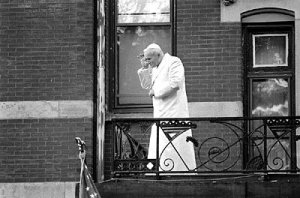 The thieves stole only the relic from the church, leading Italian police to believe the theft was commissioned.
According to NBC News, only three of John Paul II's relics contain his blood. They are all considered of great religious value.
Noting the pope's blood would be difficult to sell, authorities believe that the possible use could be for Satanic rituals.