This is an archived article and the information in the article may be outdated. Please look at the time stamp on the story to see when it was last updated.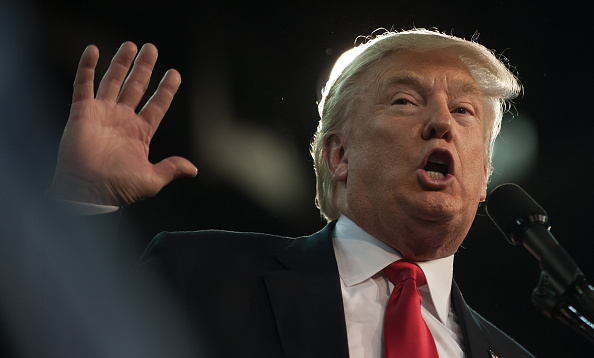 WASHINGTON — Donald Trump's campaign is on a tear against the media just as his GOP backers are urging him — again — to focus his attacks on his Democratic rival, Hillary Clinton.
Trump's campaign chairman, Paul Manafort, on Sunday blamed news organizations for the GOP nominee's difficult week, saying the press focused on a pair of Trump comments for days rather than doing more stories about the economic plan Trump announced.
Dominating news last week were Trump's remark that Second Amendment backers could "do something" if Hillary Clinton is elected president and appoints liberal judges. He also insisted on a plain falsehood, that President Barack Obama "founded" the Islamic State group, multiple times.
Trump went on a Twitter rant against the press, complaining that the "disgusting" media is not showing the crowd size of his rallies and is putting "false meaning into the words I say." He also called a New York Times story Sunday about his struggling campaign "fiction."
If the disgusting and corrupt media covered me honestly and didn't put false meaning into the words I say, I would be beating Hillary by 20%

— Donald J. Trump (@realDonaldTrump) August 14, 2016
My rallies are not covered properly by the media. They never discuss the real message and never show crowd size or enthusiasm.

— Donald J. Trump (@realDonaldTrump) August 14, 2016
Crooked Hillary Clinton is being protected by the media. She is not a talented person or politician. The dishonest media refuses to expose!

— Donald J. Trump (@realDonaldTrump) August 14, 2016
I am not only fighting Crooked Hillary, I am fighting the dishonest and corrupt media and her government protection process. People get it!

— Donald J. Trump (@realDonaldTrump) August 14, 2016
It is not "freedom of the press" when newspapers and others are allowed to say and write whatever they want even if it is completely false!

— Donald J. Trump (@realDonaldTrump) August 14, 2016