This is an archived article and the information in the article may be outdated. Please look at the time stamp on the story to see when it was last updated.
WASHINGTON — Many vice presidents are seen as figureheads, the Robin to Batman at best.
But a new report indicates Donald Trump has other ideas.
According to the New York Times, when the Trump campaign reached out to Ohio Gov. John Kasich, it offered Kasich the chance to be the most powerful vice president in history.
The Times reports that back in May, Trump's son, Donald Trump Jr., contacted a Kasich adviser to discuss the role of vice president. The adviser told the Times that Trump Jr. said the VP pick would be in charge of both foreign and domestic policy.
The adviser reportedly asked Trump Jr. what Donald Trump would be in charge of, to which Trump Jr. allegedly replied, "Making America great again.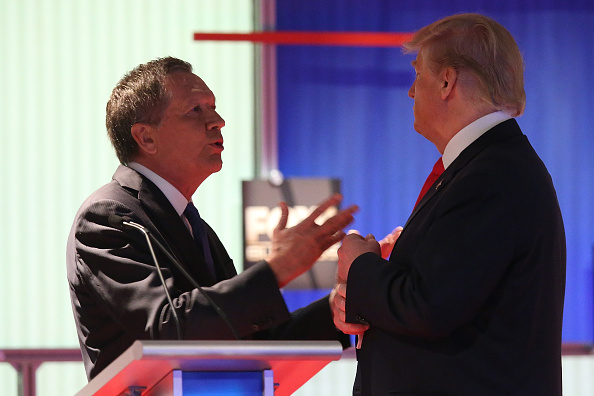 Trump eventually chose Indiana Gov. Mike Pence as his running mate.
Kasich had joined an anti-Donald Trump effort along with Texas Sen. Ted Cruz to try and prevent the New York businessman from securing the Republican nomination. The efforts were in vain, as Donald Trump was formally nominated as the Republican Party's nominee on Monday.
Donald Trump Jr. refuted the claims on Wednesday, tweeting, "I'm not at all surprised but you would think @NYTmag would actually try to speak to me before going w this nonsense."
I'm not at all surprised but you would think @nytmag would actually try to speak to me before going w this nonsense. https://t.co/eXE7QWdzny

— Donald Trump Jr. (@DonaldJTrumpJr) July 20, 2016
The Times reported in their story that "Neither Donald Jr. nor other representatives of the Trump campaign replied to multiple requests for comment for this article on Tuesday."