This is an archived article and the information in the article may be outdated. Please look at the time stamp on the story to see when it was last updated.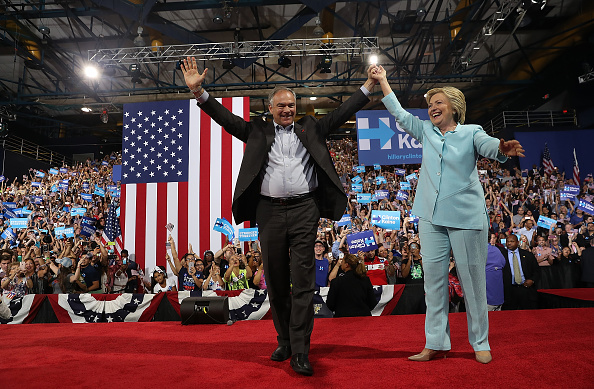 TAMPA, Fla. — Hillary Clinton and running mate Tim Kaine are sharing a stage at their first public campaign event as the Democratic ticket.
Clinton is calling Kaine a progressive who likes to get things done and says he's "everything that Donald Trump and Mike Pence are not" — referring to the Republican nominees.
Clinton and Kaine are being greeted by cheers from a boisterous Miami crowd in the crucial battleground state of Florida. Their appearance comes just days before the Democratic National Convention begins in Philadelphia.