This is an archived article and the information in the article may be outdated. Please look at the time stamp on the story to see when it was last updated.
When Chicago Mayor Rahm Emanuel announced he would not be seeking a third term, the list of candidates running for mayor grew rapidly.
There are now 14 people running for mayor. Election Day is Feb. 26, 2019.
To win the mayoral race, a candidate has to get 50 percent of the vote plus one. If none of the candidates receives this percentage of the vote, there will be a run-off election on April 2 between the top two candidates.
Find out where to vote and if you're registered here
Gery Chico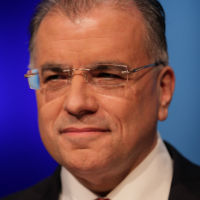 Former Mayor Richard M. Daley's chief of staff
Campaign Website | Twitter | Facebook
Gery Chico served as Mayor Richard M. Daley's chief of staff from 1992 until 1995. He was appointed as board president of Chicago Public Schools in 1995. Chico also served as president of the Chicago Park District. He previously ran for mayor in 2011.

---
Bill Daley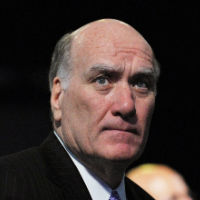 Former President Barack Obama's chief of staff
Campaign Website | Twitter | Facebook
Bill Daley is the son and brother of two former mayors of Chicago.  The 70-year-old lawyer and former banker also served as Secretary of Commerce under former President Bill Clinton, and as former President Barack Obama's chief of staff. In 2013, Daley entered the race for governor but dropped out after four months.

---
Amara Enyia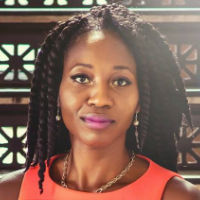 Policy Consultant
Campaign Website | Twitter | Facebook
Amara Enyia is a public policy consultant and currently serves as the director of the Austin Chamber of Commerce. Her campaign website said she began her career as a journalist. She is a regular contributor to WVON 1690.  Enyia briefly ran for mayor in 2015.

---
Bob Fioretti

Former Alderman
Campaign Website | Twitter | Facebook
Bob Fioretti was born and raised on the city's South Side. He is an attorney who served eight years on the City Council. He unsuccessfully challenged Mayor Rahm Emanuel in 2015, and lost a bid to unseat Cook County Board President Toni Preckwinkle earlier this year.

---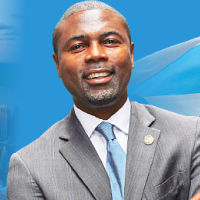 La Shawn Ford
Illinois State Representative (8th District)
Campaign Website | Twitter | Facebook
LaShawn Ford grew up in the Austin and Englewood neighborhoods in Chicago. He is currently an Illinois State Representative for the 8th District. Ford was a history teacher and basketball coach at a Chicago Public School. Ford is a graduate of Loyola University Chicago.
---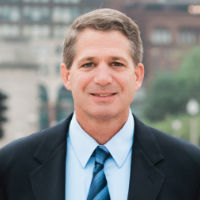 Jerry Joyce
Attorney
Campaign Website | Twitter | Facebook
Jerry Joyce is an attorney who graduated from Loyola University's Chicago School of Law. He was also a Cook County State's Attorney's Office executive staff member.
---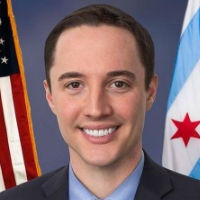 John Kozlar
Attorney
Campaign Website | Twitter | Facebook
John Kozlar is a Chicago attorney and graduate of the University of Chicago and John Marshall Law School. He ran for public office for the first time in 2011, mounting an unsuccessful bid for 11th Ward alderman at age 21. Kozlar ran for alderman in the 11th Ward again in 2015, a seat won by Patrick Daley-Thompson following a runoff election.
---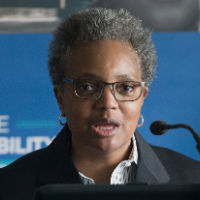 Lori Lightfoot
Former Chicago Police Board President, Federal Prosecutor
Campaign Website | Twitter | Facebook
Lori Lightfoot served as head of the Chicago Police Board, a position Mayor Rahm Emanuel appointed her to in 2015. She also led a city task force on police accountability, in the immediate fallout of the release of video showing the shooting of Laquan McDonald. Lightfoot served in various roles at City Hall under the Richard M. Daley administration, including chief of staff at the Office of Emergency Management and Communications. She previously worked as Assistant United States Attorney, and most recently as a senior partner at the Mayer Brown law firm. If elected, Lightfoot would be the city's first female African-American mayor. She'd also be Chicago's first openly gay mayor.

---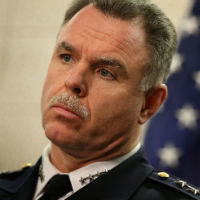 Garry McCarthy
Former Chicago Police Department Superintendent
Campaign Website | Twitter | Facebook
A native of New York City, Garry McCarthy served as superintendent of the Chicago Police Department from 2011 until 2015. He previously served as director of operations of the New York City Police Department, a position that he held during the Sept. 11 terror attacks. McCarthy also oversaw the police department of Newark, N.J., before coming to Chicago. In December of 2015, McCarthy was fired by Mayor Rahm Emanuel following the release of video showing the police shooting of Laquan McDonald.

---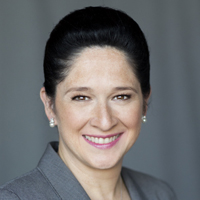 Susana Mendoza
State of Illinois Comptroller
Campaign Website | Twitter | Facebook
Susana Mendoza previously served as Chicago City Clerk, the first woman to ever hold that position. Mendoza also spent 10 years as an Illinois State Representative. She was first elected in the 2000, and at age 28 was the youngest member of the state legislature at that time. In 2016, Mendoza was elected to the position of Illinois Comptroller, defeating Leslie Munger who was appointed by Gov. Bruce Rauner following the death of Judy Baar Topinka in 2015. After much speculation on her political intentions, Mendoza announced she'd be running for Mayor one week after winning re-election to a 4-year term as Comptroller.
---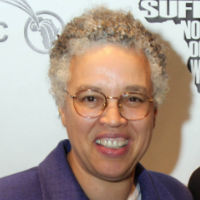 Toni Preckwinkle
Cook County Board President
Campaign Website | Twitter | Facebook
Toni Preckwinkle has spent nearly 30 years in various political offices in and around Chicago, first as Alderman of the 4th Ward and then president of the Cook County Board. She faced backlash from voters in 2017 after passing a penny-per-ounce tax on sweetened beverages. The tax was repealed in December of that same year. In 2018, Preckwinkle became the first woman, and the first African American, elected to chair the Cook County Democratic Party. Before entering politics, Preckwinkle was a teacher in Chicago high schools.
---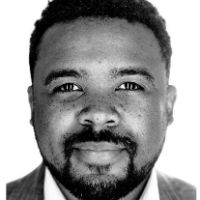 Neal Sales Griffin
Entrepreneur
Campaign Website | Twitter | Facebook
Neal Sales Griffin is an entrepreneur who currently works as the CEO of CodeNow, a non-profit that teaches high school kids computer coding skills. He previously helped found The Starter League, a bootcamp program designed to teach coding. Sales-Griffin teaches courses at the University of Chicago Booth School of Business and Northwestern University.

---
Paul Vallas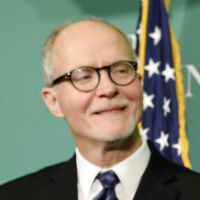 Former CEO, Chicago Public Schools, City Budget Director
Campaign Website | Twitter | Facebook
Paul Vallas served as the city's revenue director and budget director under Mayor Richard M. Daley. He was eventually appointed as CEO of Chicago Public Schools, from 1995 until 2001. He has overseen schools in Philadelphia, Louisiana and Connecticut, as well as worked in Haiti developing plans for a school system there following the earthquake of 2010. Vallas ran unsuccessfully for Illinois governor in 2002. In 2014, he was chosen to be Governor Pat Quinn's running mate, though the pair lost to Republicans Bruce Rauner and Evelyn Sanguinetti.

---
Willie Wilson
Businessman
Campaign Website | Twitter | Facebook
Willie Wilson is a millionaire businessman and philanthropist. He's the current owner of Omar Medical Supplies and former owner of several McDonald's franchises. Wilson has recorded several gospel albums and produces "Singsation!", a half-hour television program featuring that music. Wilson ran for mayor in 2015, garnering support from nearly 11 percent of Chicago voters. He also ran for president in 2016. He's garnered both praise and criticism for his long-standing practice of handing out checks, and sometimes cash, to help Cook County residents struggling with their property tax bills.