This is an archived article and the information in the article may be outdated. Please look at the time stamp on the story to see when it was last updated.
CHICAGO — Police are asking for the public's help in identifying a woman who walked into a Chicago hospital Saturday.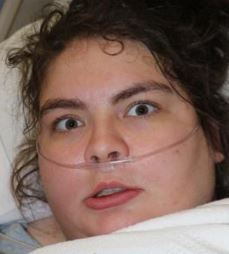 Police said the woman, who is believed to be 20-25 years old, walked into Stroger Hospital on November 30. Police said in a statement she could possibly be suffering from a medical condition.
She is 5 feet 6 inches tall, 200 pounds, hazel eyes and blonde hair, according to the statement. She was wearing black Nike pants, pink gym shoes, and carrying a black backpack.
Anyone with any information is asked to call Area Central Special Victim's Unit at 312-747-8380.