This is an archived article and the information in the article may be outdated. Please look at the time stamp on the story to see when it was last updated.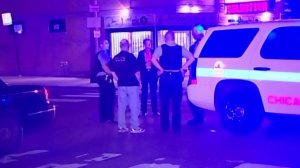 Police are looking for the driver responsible for a fatal hit-and-run crash on the city's Northwest Side.
It happened just after midnight Sunday, at the intersection of Ridgeway and Milwaukee Avenues in Logan Square.
A witness told police the man was in the crosswalk, when an SUV hit him.
Police say the vehicle was a black Chevy suburban, with blue lights.
The victim was a 51-year-old man, whose name has not been released.