This is an archived article and the information in the article may be outdated. Please look at the time stamp on the story to see when it was last updated.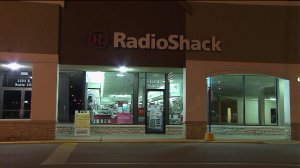 A Radio Shack robbery in Naperville ended with a police chase into the city.
Three men went into the store with a gun and demanded merchandise Monday night.
That led to a police chase that ended on Chicago's West Side.
Police found the robbers' getaway car at 1500 South Kolin.
One person was arrested, but police are still looking for the other robbers.