This is an archived article and the information in the article may be outdated. Please look at the time stamp on the story to see when it was last updated.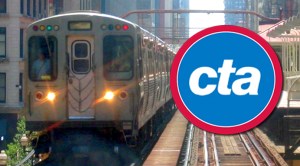 Chicago Tribune staff report
Power was shut off to the CTA Red Line south of 63rd Street after a man who had been threatening to jump from an overpass went down to the "L" rail bed and started walking along it, officials said.
Two lanes in each direction of the Dan Ryan Expressway also were closed while Illinois State Police tried to get the man to surrender near where he had apparently walked down to the tracks at 79th Street, according to a state trooper.
The Chicago Fire Department was called to the scene about 4 p.m. for a man threatening to jump from the 79th Street overpass, but by the time crews arrived, the man was on the CTA right-of-way, said Chicago Fire Department spokesman Larry Langford.
The man may have been trying to make contact with the electrified third rail, but emergency crews contacted the CTA and power was cut off, and the mans started walking north along the railroad bed, an official said.
The CTA cut off power from 63rd to 95th Street just after 4 p.m., and a bus-shuttle was put in place for the affected stations, said CTA spokeswoman Catherine Hosinski. Although trains were running north of 63rd Street, they were experiencing some delays, the CTA said in a Twitter message just after 5 p.m.
Check the CTA website for updates on service.
Check back for updates.