This is an archived article and the information in the article may be outdated. Please look at the time stamp on the story to see when it was last updated.
Chicago police are looking for three people who jumped from the roof of the Trump Tower early Thursday morning, wearing parachutes.
It happened just after midnight.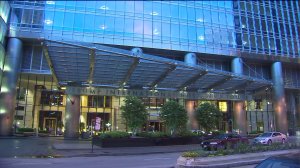 Police say the suspects broke into the highest section of the skyscraper, and gained access to the roof by using some type of cutting instrument.
Witnesses report seeing the group when they jumped, and called police.
The building stands 92 stories tall. The highest roof is about 1,200 feet off the ground.
No arrests have been made.