This is an archived article and the information in the article may be outdated. Please look at the time stamp on the story to see when it was last updated.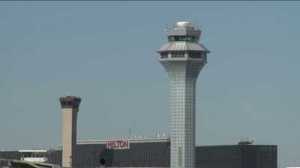 American Airlines Flight 810 from Reno blew two main landing gear tires upon arriving at O'Hare International Airport, an AA spokeswoman said.
It happened just before 1 p.m. Monday. The aircraft, a Boeing 737, came to a stop on a taxiway, and passengers were taken off the aircraft by portable air stairs. Then they were bused to the terminal.
There were 137 passengers and crew of five on board the flight. No injuries have been reported.
AA maintenance personnel changed the tires and the aircraft was taken to a hanger.
This is a developing story. Check back for details.