This is an archived article and the information in the article may be outdated. Please look at the time stamp on the story to see when it was last updated.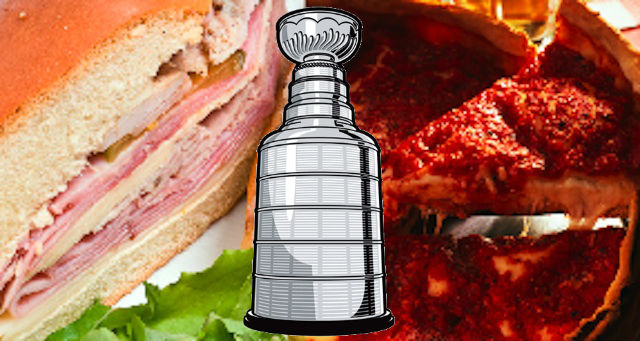 CHICAGO — The mayors of Chicago and Tampa are putting a collection of their cities' treats on the line as the Chicago Blackhawks and Tampa Bay Lightning battle for the Stanley Cup.
Chicago Mayor Rahm Emanuel's office says his wager with Tampa Mayor Bob Buckhorn includes 122 slices of Eli's cheesecake. Emanuel is also offering up a case of SlapShot Brewing beer, mustard-fried catfish and peach cobbler from BJ's Market, and deep-dish pizza from Giordano's.
Buckhorn is betting 122 Ybor City Cuban sandwiches, a case of Cigar City Invasion Pale Ale and the "1905" salad from the Columbia Restaurant.
A contribution to an organization chosen by the winning mayor is also at stake.
The first game in the Stanley Cup Final takes place Wednesday night in Tampa.